Bird nesting on floating rafts monitoring
We publish some photos taken from videos made with the drone today.
It is estimated the presence of 20-22 pairs of common tern in the westerly block of rafts (rafts 1-5) and of 30-32 on the easternmost one (6-10) of Lake Ancillotto in the WWF Oasis of Valle Averto
for a total of 50-55 pairs.
It is an estimate based on the number of individuals who fly when the drone arrives and on no. of individuals who are certainly on a nest or who seem to occupy a nest, even if empty.
It is an estimate that must be taken with caution and which must be confirmed by a inspection by boat that we will do next week.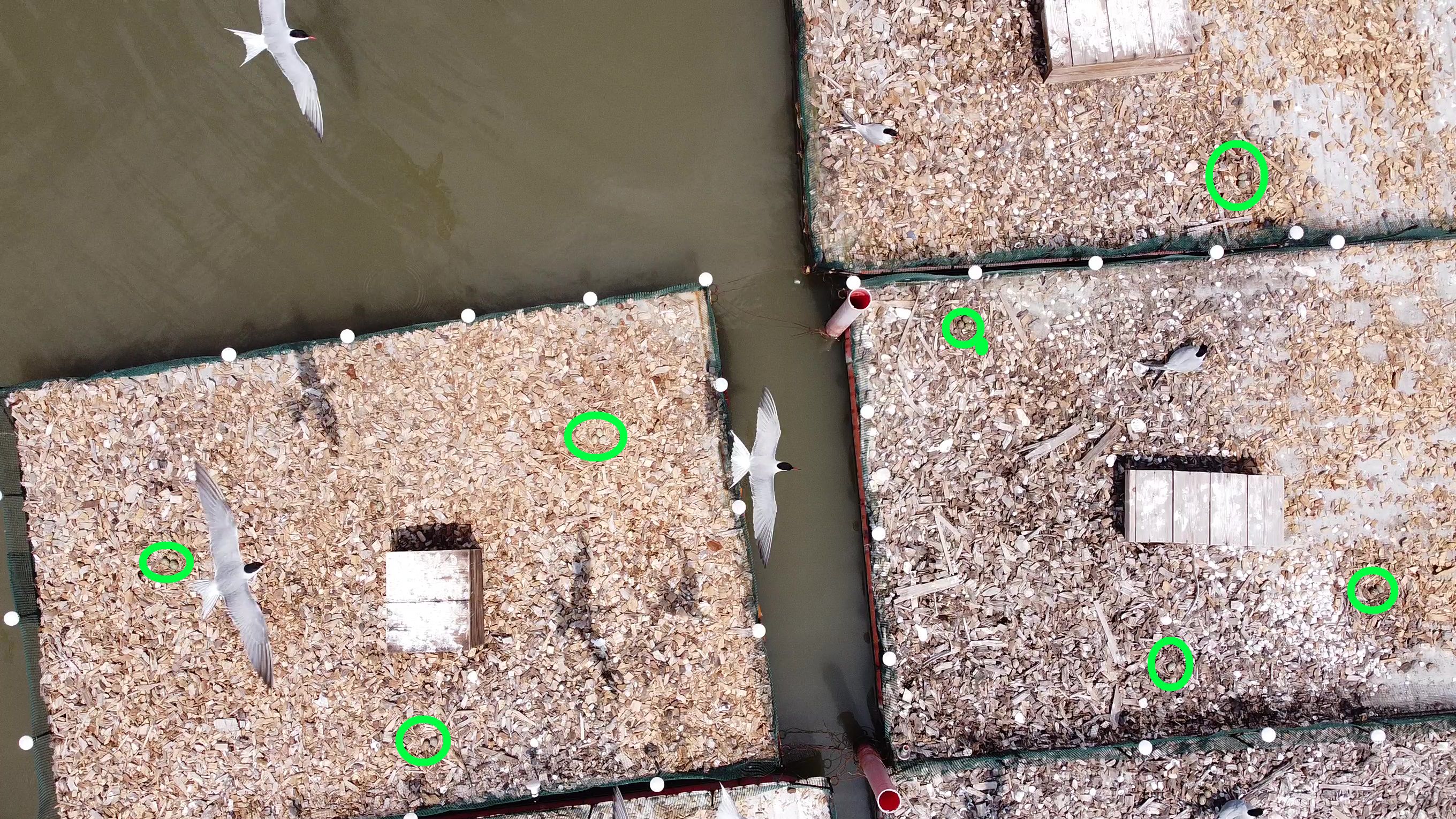 Zattere del blocco a Ovest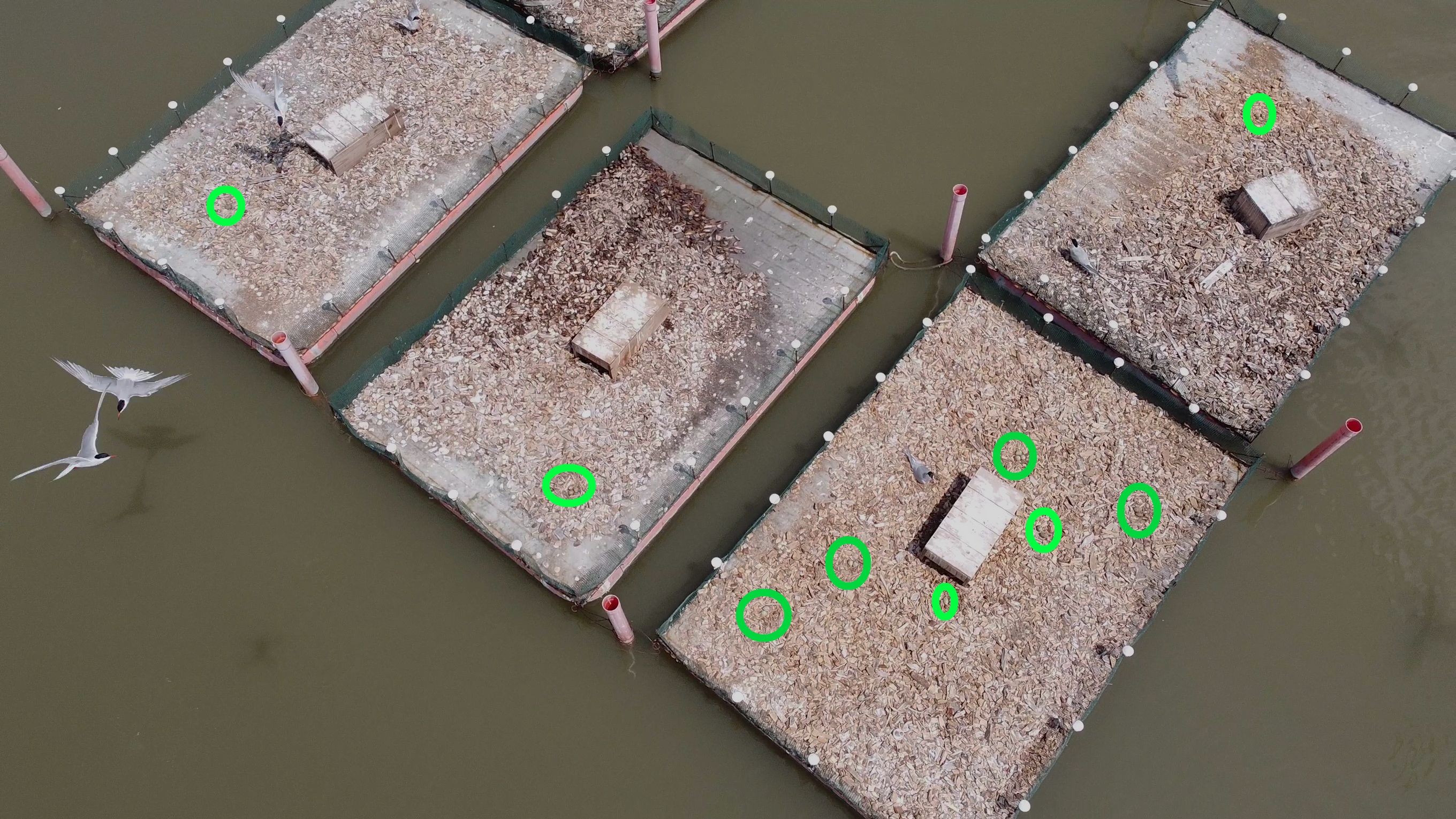 Zattere del blocco a Est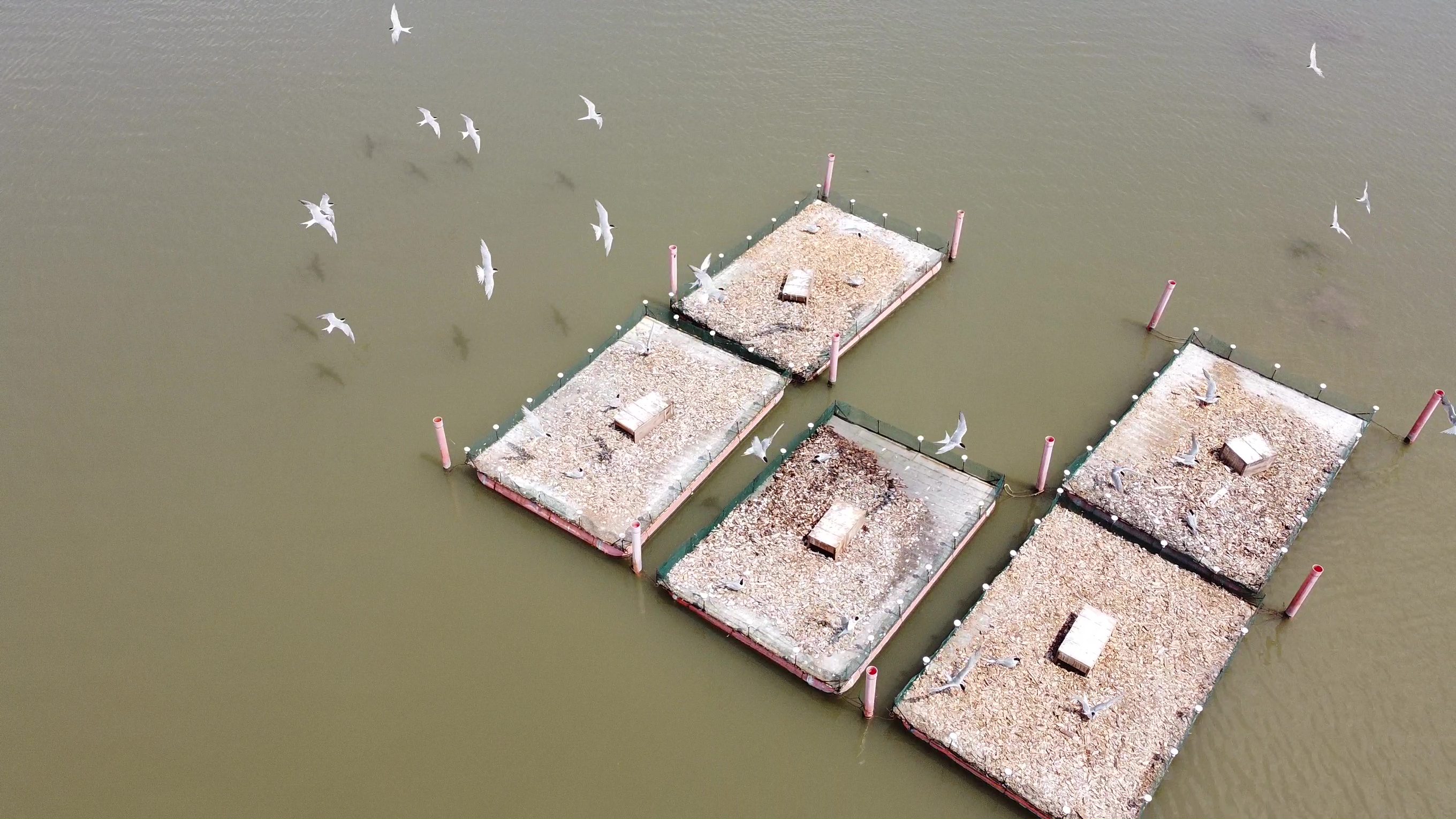 Zattere del blocco a Est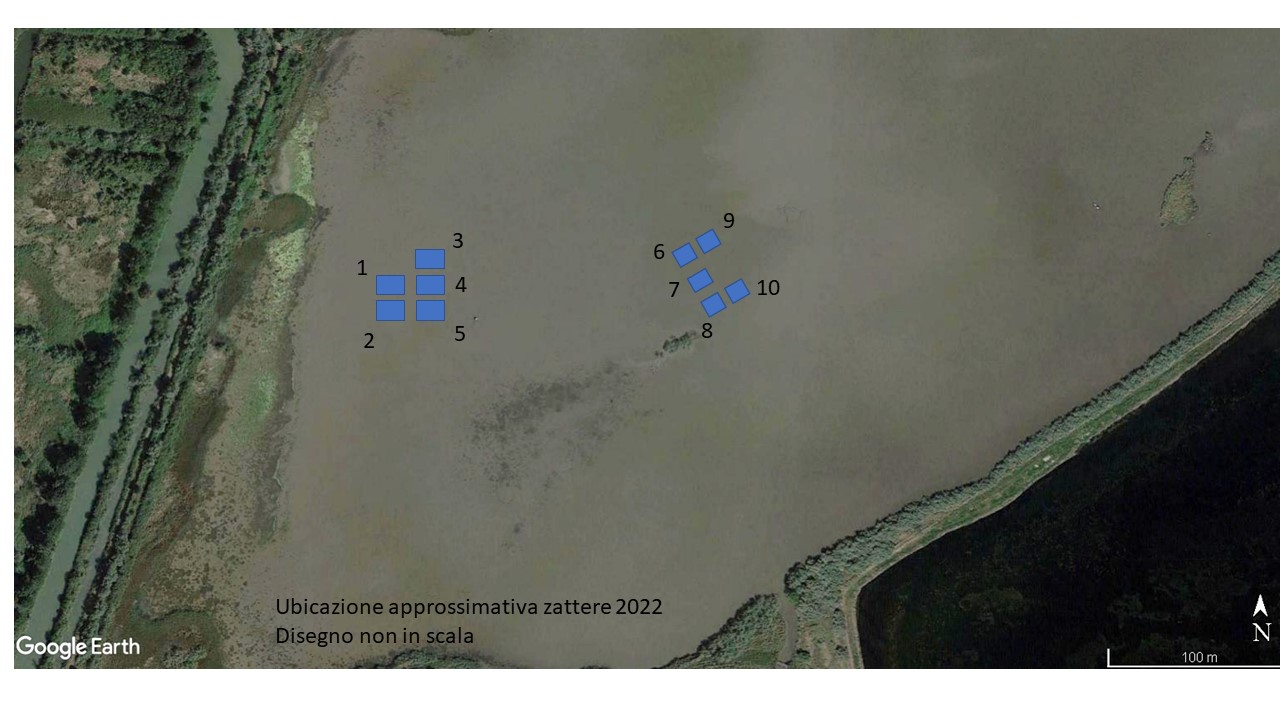 Ubicazione Zattere nel lago Ancillotto
data di pubblicazione:
24/05/2022 18:00:00 CEST